Therapy Clean Stainless Steel Wipes reveal incredible shine and a fingerprint-resistant finish with plant-based cleaning agents you can feel good about! This powerful formula removes streaks, smudges, and fingerprints with ease. Simply apply and buff to reveal the beauty of your stainless steel surfaces. 
 Good To Know:
✨ Streak-Free Finish

💪 Removes Grease & Fingerprints 

🌿 100% Natural Essential Oil Scent

🌎 USDA Certified BioBased

🐰 Certified Cruelty-Free

🇺🇸 Made in USA
Filtered Water, Caprylic/Capric Triglyceride*, Sorbitan Monooleate*, Natural Fragrance*†, Lavandula Angustifolia (Lavender) Oil*, Lavender Hybrida Oil*, Vegetable Glycerine*, Benzisothiazolinone.

*Plant or Mineral Based Ingredients
†All Natural Fragrance Blend per ISO 9235:2013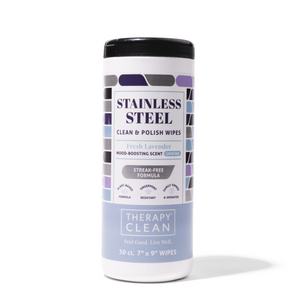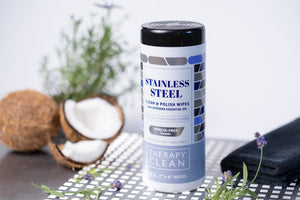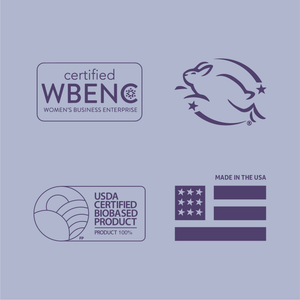 100% Natural Scent

Cleans & Polishes

USDA Certified BioBased

Certified Cruelty-Free

Made in USA

Quick & Convenient Stainless Steel Wipes
Safe Ingredients

Our formula is blended with natural coconut oil and safe to use around kids and pets.

Powerful Formula

Removes streaks, smudges and fingerprints with ease.

Versatile

Safe and effective for use on refrigerators, dishwashers, grills, microwaves or any stainless steel surface.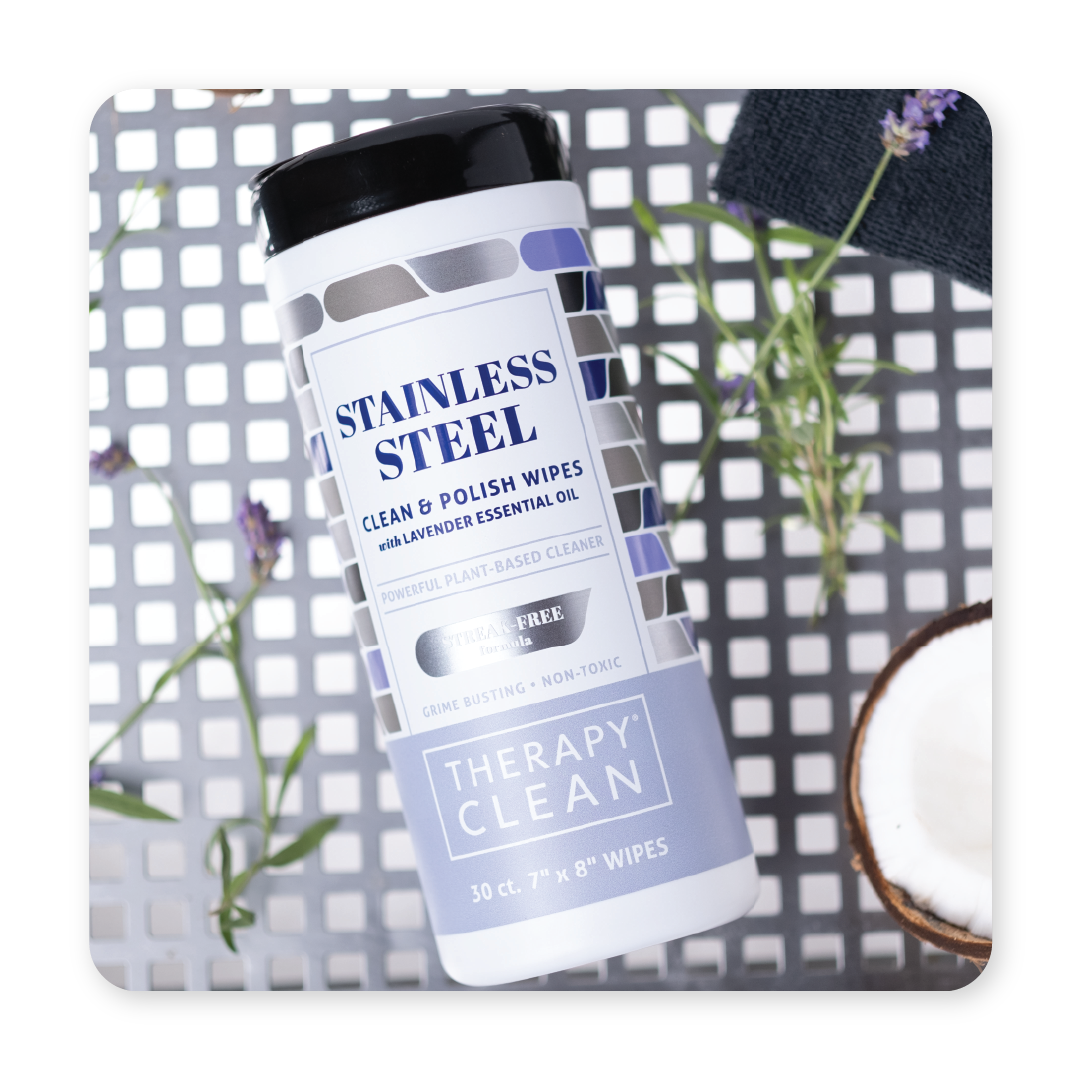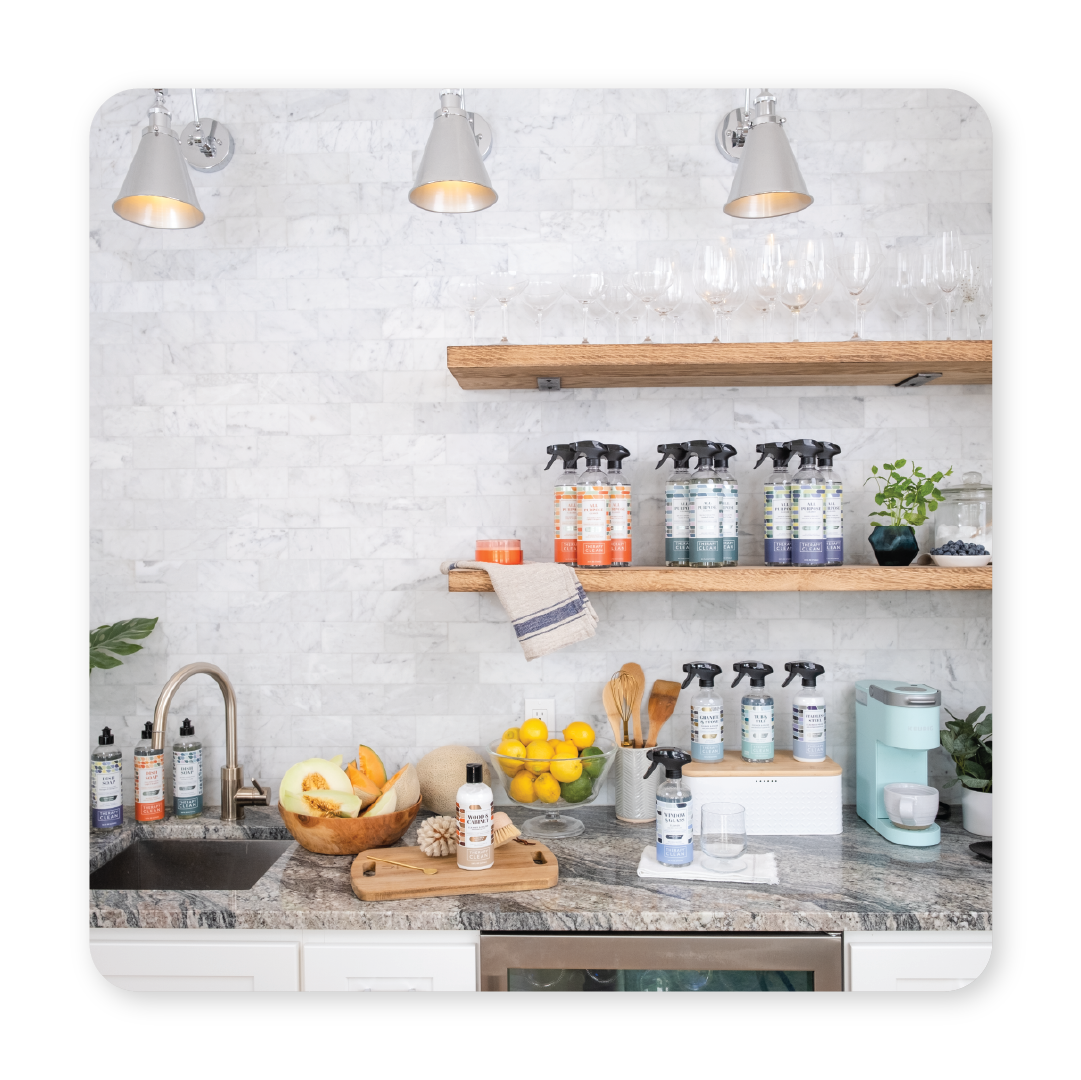 A Bit More About Therapy Clean
Our innovative products clean safely and sustainably. Made with 100% recyclable packaging, plant-based ingredients and cruelty-free formulas.
Plant-Based

Naturally Scented

Solvent Free

Cruelty-Free

Streak-free
Ammonia

Alcohol

Phosphates

Petroleum Solvents

Synthetic Fragrances

Testing on Animals
1. Remove lid and pull wipe from center of the roll and insert corner of wipe through the "X".  
2. Replace lid and pull wipe at an angle & tear at perforation. 
3. Wipe in direction of grain and buff to shine. 
Safe for use on: 
Refrigerators, microwaves, ovens, grills, sinks, countertops & more!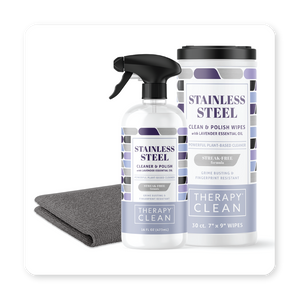 Sparkling Steel Bundle
Looking for a partner in shine? Our Sparkling Steel Bundle has you and your surfaces covered. Use the spray on larger surfaces for a deeper clean, and the wipes for touch-ups and quick clean-ups anytime.
SHOP NOW
Recommended
You might want to take a closer look.